July 20, 2015
Comments Off

on NLSS 2015-2016 Startup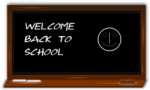 Northern Lights is gearing up for the 2015-2016 school year!
However, before every shows up, there are some important dates to remember:
Monday, August 24th – New Grade 9 Student Orientation Day from 9:15 am to 2:00 pm.  Lunch will be provided for students attending.
Tuesday, August 25th – First Day of Semester 1 Classes for all Grade 9 to 12 Students, 9:15 am start.  Welcome back BBQ lunch will be provided for all students.
The NLSS Office will be open for registration and other services on Monday, August 17th
Don't forget!  You can find all the latest NLSS news and updates for parents and students on Twitter at @nlssnews.